Maybe you have different types of ladder, such as multi purpose ladder, telescopic ladder, extension ladder, step ladder, platform and other ladders, you will select ladders as your work place. Do you know the ladder production process? No I will introduce aluminium ladders process today.
1. Aluminium material:
For aluminium ladders, the main material is Aluminium bar. In your life, maybe you have different aluminium goods. I will introduce how to make aluminium bar to ladder frame. We use extrusion machine, put the mold into it, and heat the aluminium bar, then the ladder frame will be produced. To Ensure the ladder frame strong and toughness, we have to do heat treatment for aluminium profile, when you use ladders, you could stand on it very safely. Ladders, especially multi purpose ladder could be made by different colors, such as orange, blue, black, yellow. You could buy the colors that you like.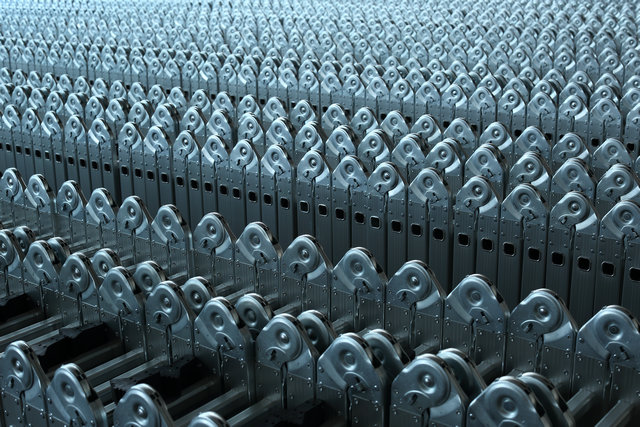 2. Spare parts:
Except the ladder material aluminium profile, the second important factor is spare parts, such as multi purpose ladder hinge, telescopic ladder plastic part size, steel ladder iron parts, etc.
1)Multi purpose ladder: it could be made by different shapes, such as A type, Straight type, M type, platform, so it is also called multi functional ladders. An important part of a ladder in various shapes is the hinge. Hinges are used to link ladder frames.
2)Telescopic ladder: from the ladder name, this ladder can be telescoped, the main parts is each step plastic parts, this ladder tube is round, so the plastic part round tolerance is very important. When you buy telescopic ladder, you could open and close ladder for many time to test ladder quality.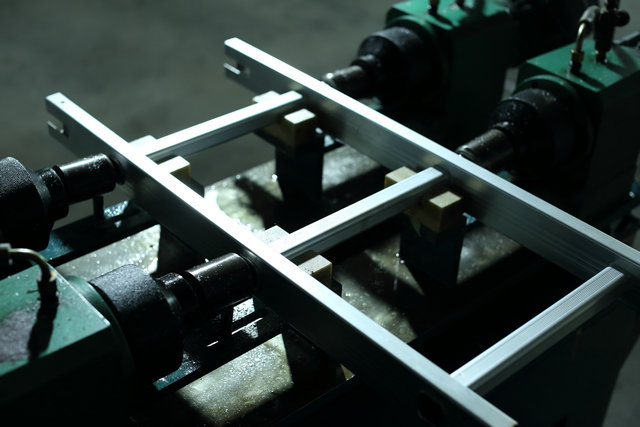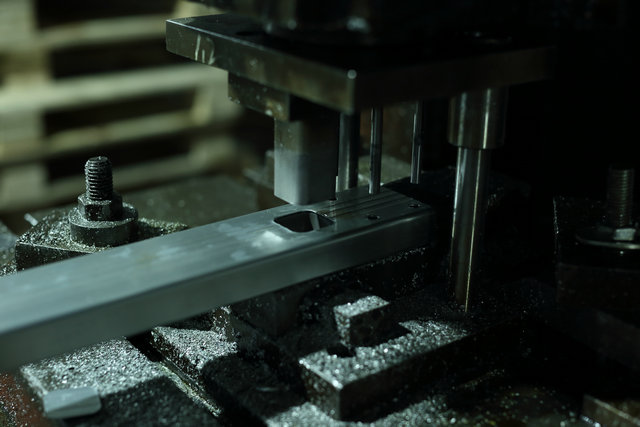 3. Assemble:
To assemble all ladder aluminium profile with spare parts. Some process is made by hand, some process is made by machine. This process asked all workers to be very carefully and do not loss small spare parts.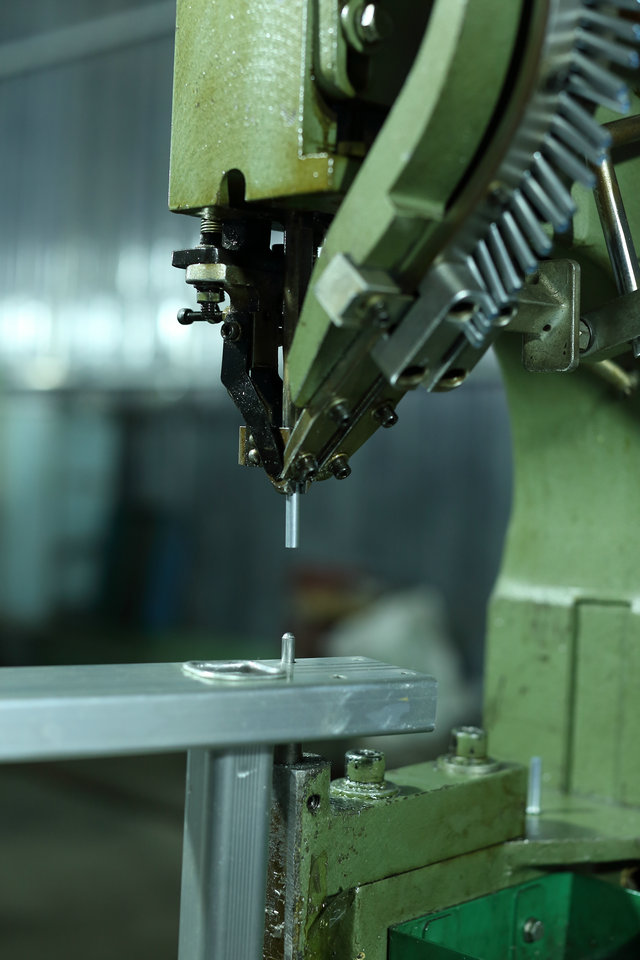 4. Test:
Ladders finished and they must do test according to Germany EN131 standard, such as loading test, Kick-up test of the platform of standing ladders, bending test. After ladders pass all test, the ladders can be in warehouse. When you buy ladders, you could stand on different ladder steps ad test the stability and strong or not, you could also shake the ladder to check the stability.
Now the ladders are finished, you could know the main process now. When you buy ladder, you could test by yourself. You could know main factors of different ladders. You could select your ladder style as your work purpose. Multi purpose ladder could be use at home or outside by different shapes, telescopic ladder could be use outside but you could stock it at your house, when it closed, with small size, it is easy to carry it. Extension ladder with big size, generally use outside, even the height is very tall, but aluminium ladder is lightweight.
I hope my ladder introduction will be useful for your life.