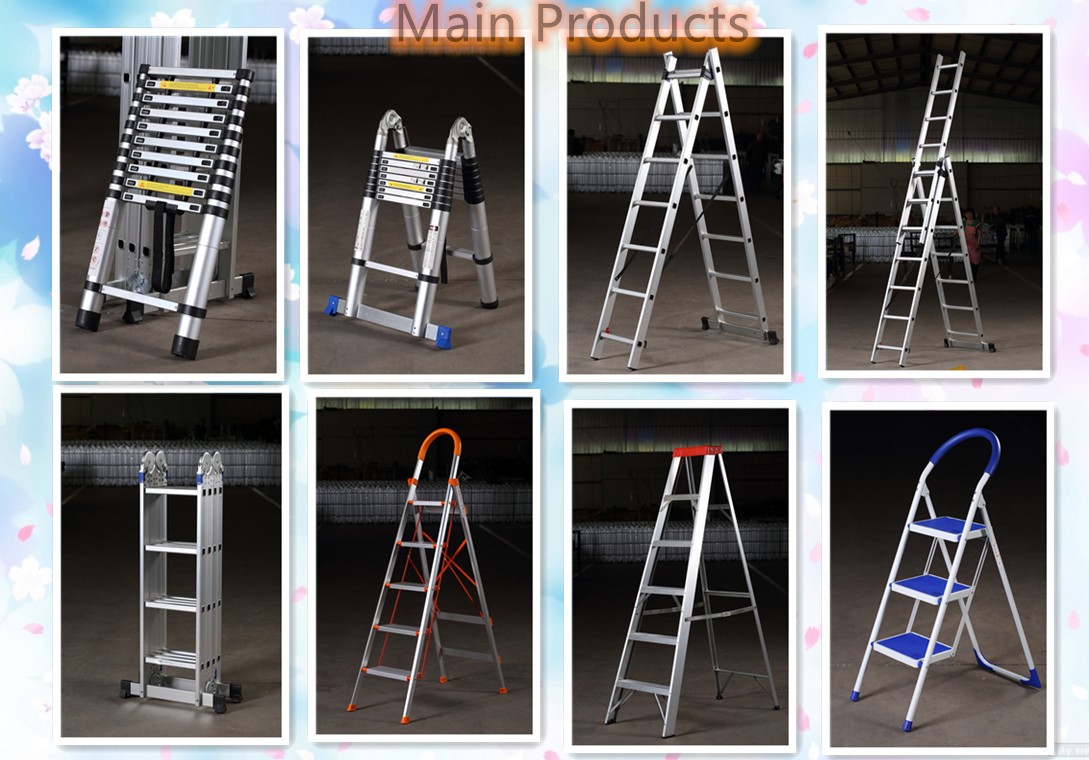 Bolivia is at a medium level of development in Latin America, and its economy has maintained continuous growth in the past 10 years. Bolivia has a high degree of marketization. Our factory has maintained good cooperation with the Bolivian market, and both parties have established mutual trust. In the process of daily communication with customers and when replying to customer emails, I found that Bolivia has more customers, which shows that the prospects of this market are very good.
It is the largest city in Bolivia, one of the largest and most modern cities in Latin America, and the fastest growing city in South America. Many customers also choose to ship the ladders and hand tools.
In the Bolivian market, our best-selling ladder is multi purpose ladder 4x3, 4x4, 4x5, most customers mainly buy small hinge multi purpose ladder, the aluminium profile frame thickness is 1.2X1.0mm, step thickness is 1.2mm, aluminium stabilizer bar thickness is 1.2mm. The stabilizer bar has black anti skid foot rubber. Most customer prefer to color cover and shrink package. TOOLSLADDER manufacturer also have aluminium profile factory, ladder surface finish have different colors, such as black, blue, red, orange, yellow and other colors. The best-selling ladder is multi purpose ladder, they have different shapes, Dual-purpose,be used as ladder and stool for sit. They can be use at home or industrial ladder.
We also sell telescopic ladder, which can be made 2.6m, 3.2m, 3,8m, 4.1m, 4.4m, 5m. This ladder closed size is very small, Friction profiles on steps to mini risk of slipping, Simple to transport – Fits in all cars
Simple and safe unlocking, Always the right height – Many ladders in one ladder, Compact and easy to carry with – Light but strong, Double over molded feet for durability and traction, Angled Thumb Release to ensure proper hand position, Integrated carrying handle for easy transportation, Professional aluminum multi purpose ladder personnel research and development. Many Bolivian distributors will choose to buy this one, and the sales volume on the Bolivian market is also good.
Pangu has 54 years of experience in manufacturing aluminium folding ladder, located in Laoling city, Shandong Province,which covers an area of more than 200,000㎡. With 6 extrusion machines, we buy aluminium bar, for surface finish,we have mill finish, Anodized, Anodized acid sang, powder coating, electrophoresis, insulation and etc.all these surface finished are produces by our own factory. For Aluminium ladders, we have aluminium multi purpose ladder, telescopic ladder,extension ladder,steel ladder and etc.we have EN131 certification for ladders.
Our aluminium ladder is built for stability, safety and durability. With multiple adjustable steps, the ladder is capable for an extension ladder as well as twin stepladder, or straight wall ladder. The aluminium folding ladder user can conveniently change the height from four sides and lock it into position. The built-in heavy duty hinges provide extra stability and support for safer climbing. We hope to reach a long-term cooperation with Bolivian customers. After basically reaching a mutually satisfactory cooperation, the customer will choose to buy our ladders again. Invisibly, it forms our own market resources. On the other hand, customers can recognize us.
Welcome your call enquiries or mail.
WECHAT: 574978831
WHATSAPP/MOBILE:+86 15853412730
EMAIL:sales@toolsladder.com