Professional long handle grip with fibreglass rubber shaft sledge hammer for home, construction and demolition work. The striking surface on the octagonal hammer is precision ground and heat treated. The bottom of the handle is coated with rubber, so the impact of the hand and arm is small.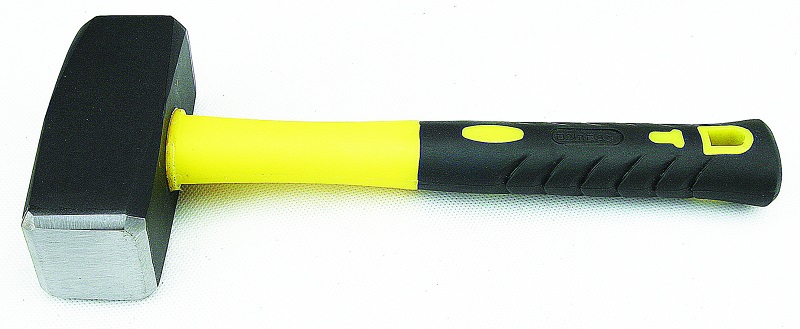 Features of Sledge Hammer Long Handle Grip with Fibreglass Rubber Shaft:
1. Comfortable grip: The ergonomic non-slip handle of the fiberglass hammer avoids any slipping and provides a comfortable grip.
2. Steel head: The club hammer head with fiberglass handle is heat-treated and forged from fine-grained high-quality steel.
3. Quality you can count on: Designed with first-class materials and tested for best performance, our tools will surely make field work convenient, smooth and fast.
4. Sturdy structure: The handle of the sledge hammer made by sledge hammer manufacturers is firmly connected to the head to prevent accidental falls.
5. Vibration absorption: Sledge hammer's glass fiber components can absorb vibration and minimize vibration.