When choosing axe, the first question is whether you want to split smaller or bigger pieces of wood.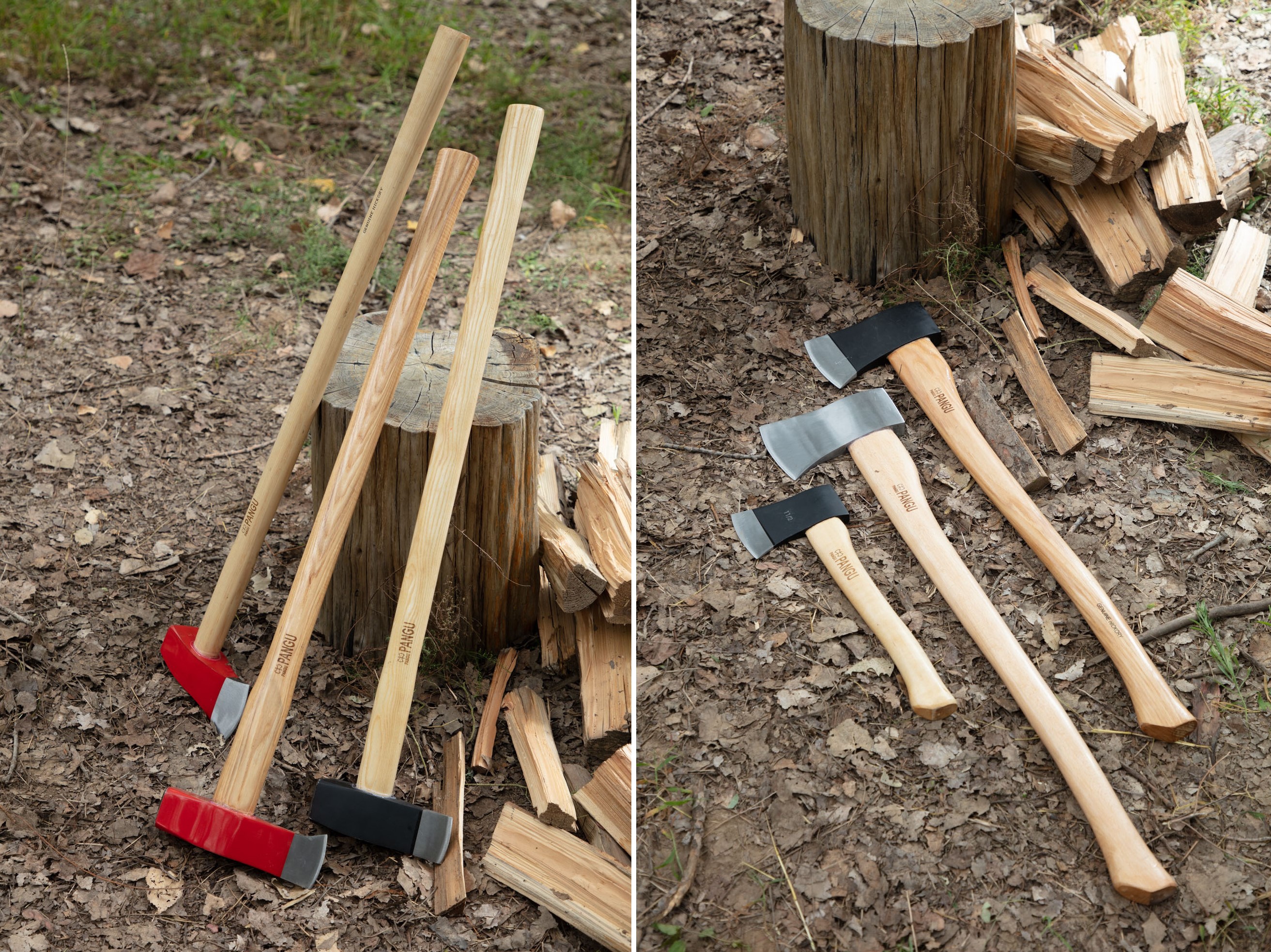 Within the different types of axes - hatchets, splitting axes, splitting mauls, felling axes, carpenter's axes, historical battle axes, throwing axes and more - there are hundreds of models on offer. They are not all the same.
That's why TOOLSLADDER compiled this axe buying guide for you. All of what I know from experience and research. What to look for and how to choose the best axe for the money.
Small felling axe blade are slightly lighter and smaller, optimized for small to medium size wood, as well as making smaller pieces of wood or starting a fire. These axe are also great for trekking and camping.
Splitting axe blades are typically heavier, best for splitting large and medium size logs. Longer shafts give more speed and power. TOOLSLADDER axes are designed to have great balance, giving more precision and perfect control for your splitting axes.