3.2M Extendable Alminium Ladders Feature:

High-quality Aluminium construction makes this telescopic ladder much safer, lighter and with wide threads for more comfortable to climb.

Space Saving: Foldable design, easy to store in limited space. Folded Size: 82cm x 49cm x 8.5cm; (when fully opened): 320cm x 49cm x 8.5cm

Reliable and Durable: It has anti-slip rubber feet and rubber sleeve on every step to give maximum safety. With the grip handle, user can carry the ladder with only one hand.

Multi-purpose use: Allow users to reach high places. Perfect for indoor housework and outdoor activities, window cleaning, garden work, access loft and much more.

Max Load Capacity: 150kg/ 330 lb; Extends to 10.5 Feet / 3.2m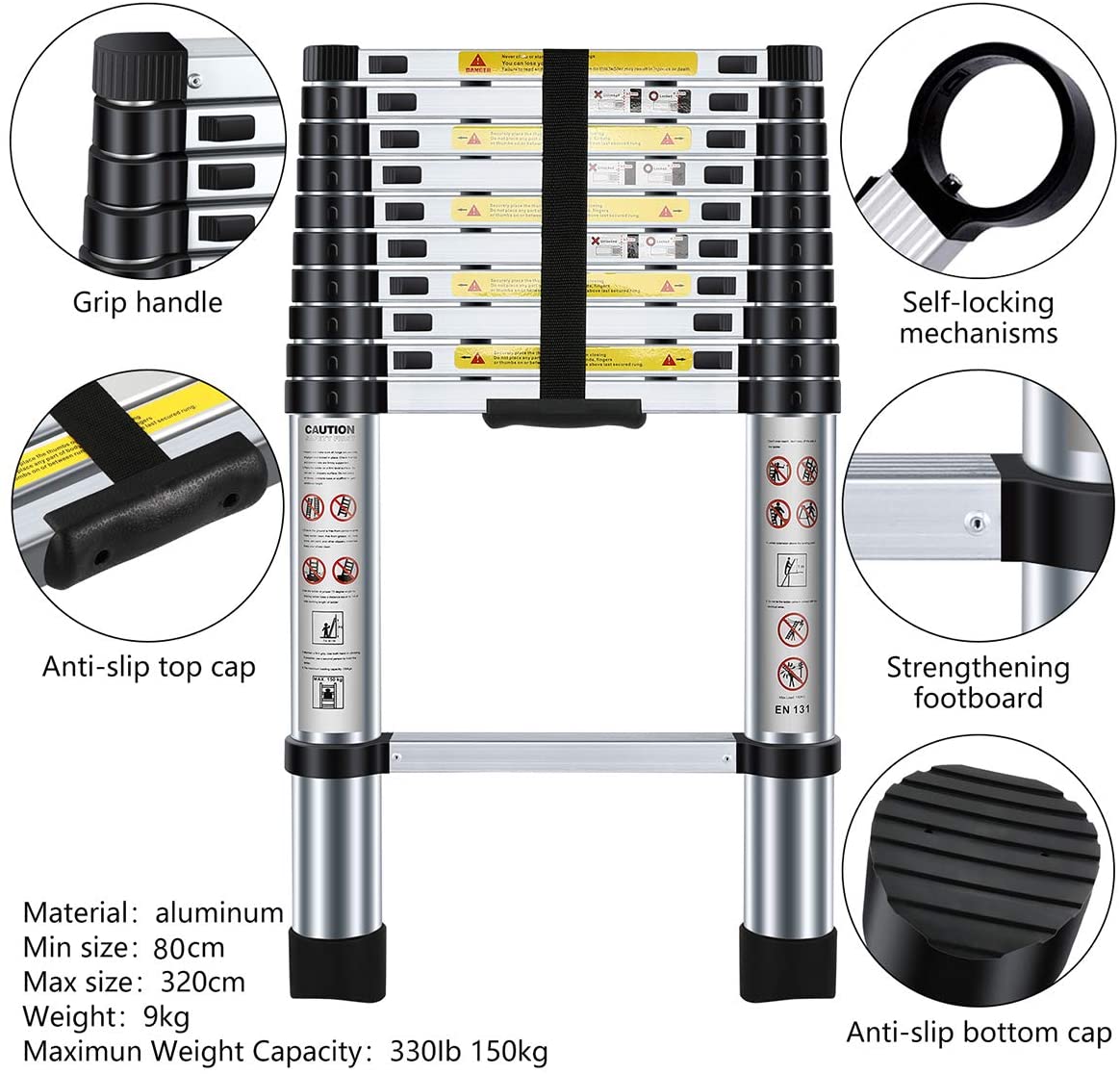 Specification:
Number of Ladder Step: 11
Step Interval: About 27.5cm (10.8")
Weight: About 9.2kg/20.3lb
Max Load Capacity: 150kg (330lbs)
Package Size: 82cm x 49cm x 8.5cm
Dimensions (when fully opened): 320cm x 49cm x 8.5cm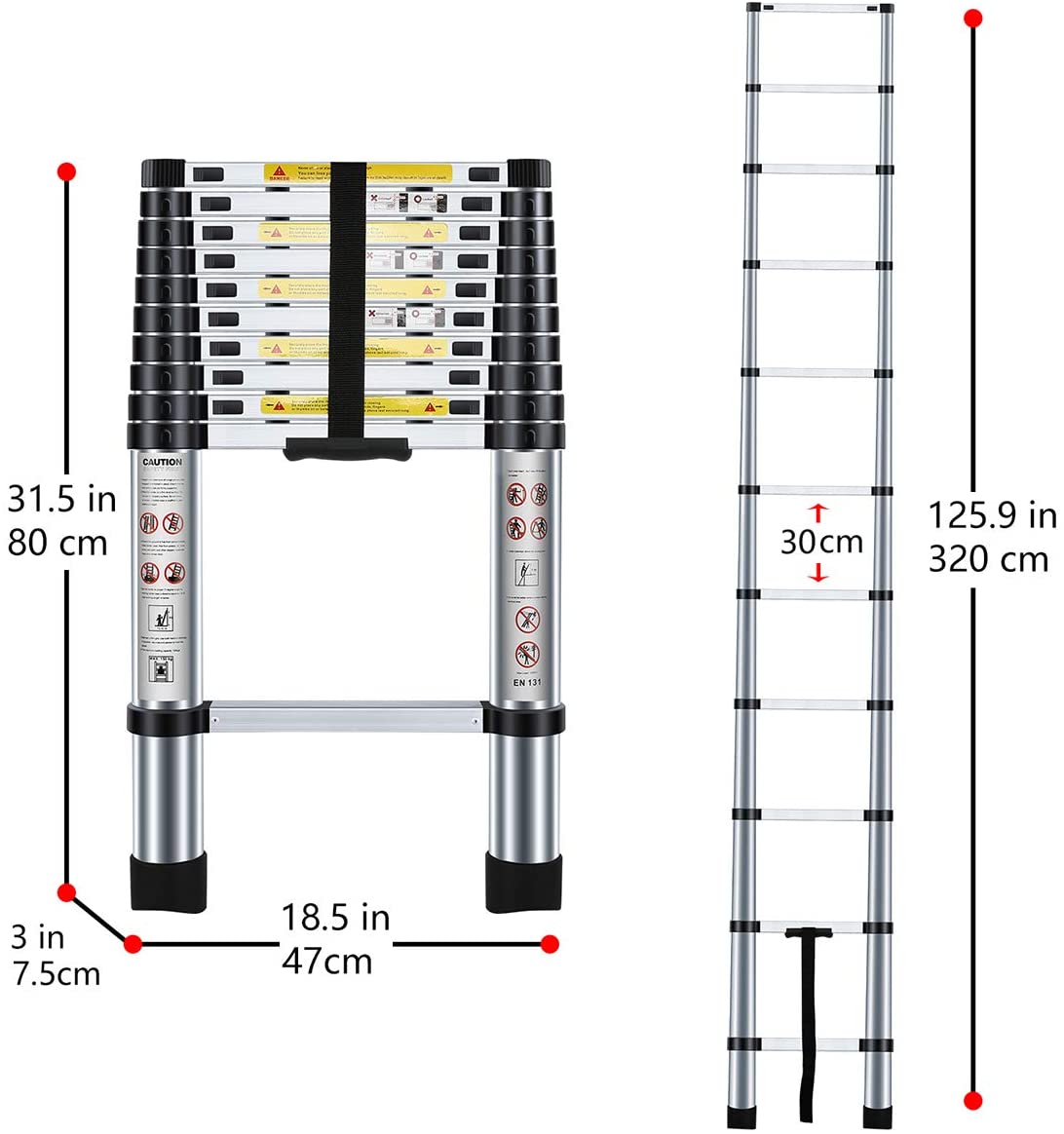 Safe Operation:
1.When you are closing the ladder, please DO NOT place any parts of your body, including hands and fingers, between the rung;
2. If you want to use several steps as a short ladder, please open the steps from top and keep the bottom steps unexpended.

Note:
1. please allow slight deviation when measure;
2. We are very sorry that we are unable to ship this product to Channel Islands and Jersey.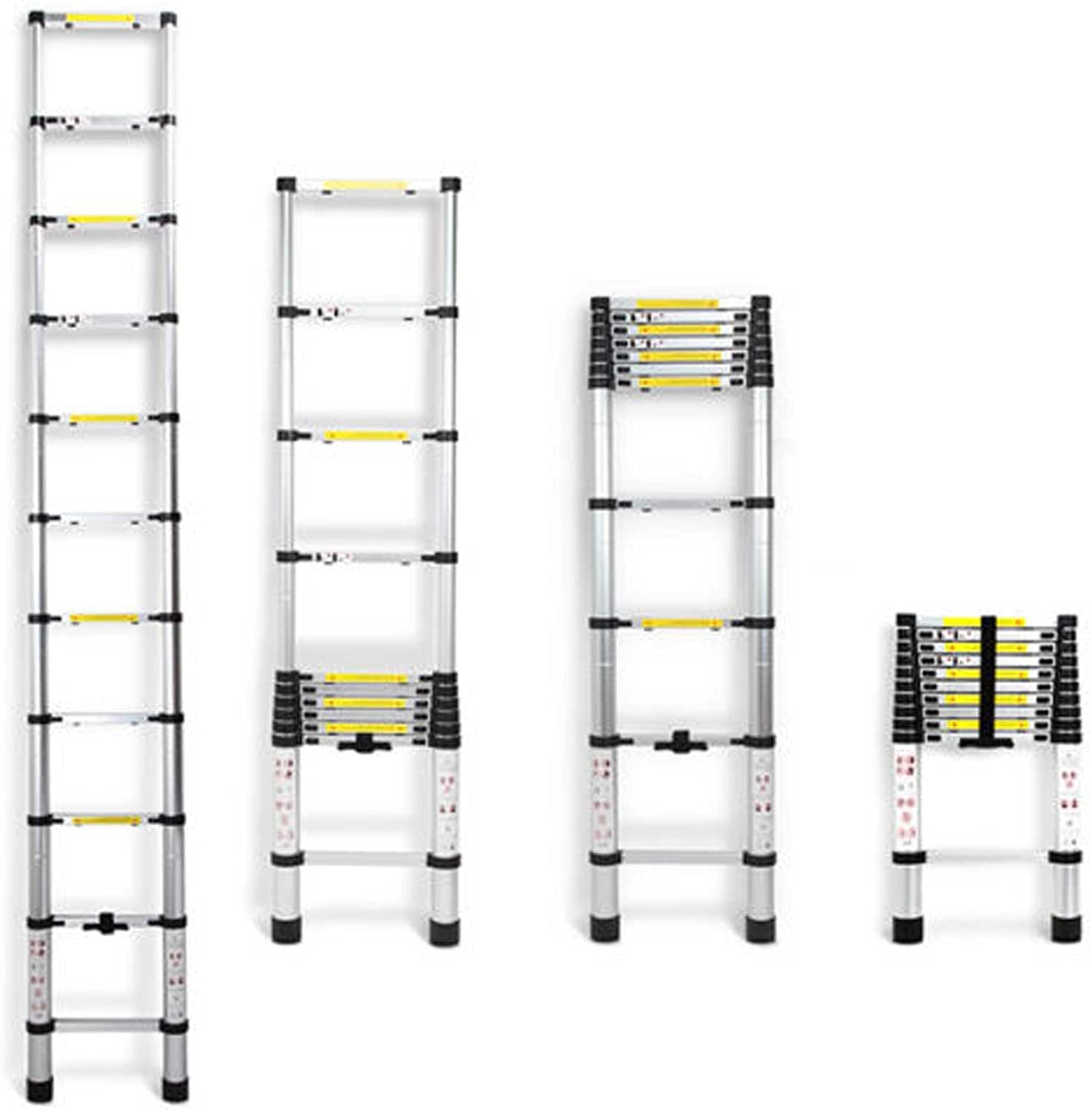 Safety Warning:

When you are closing the ladder, please DO NOT place any parts of your body, including hands and fingers between the rung